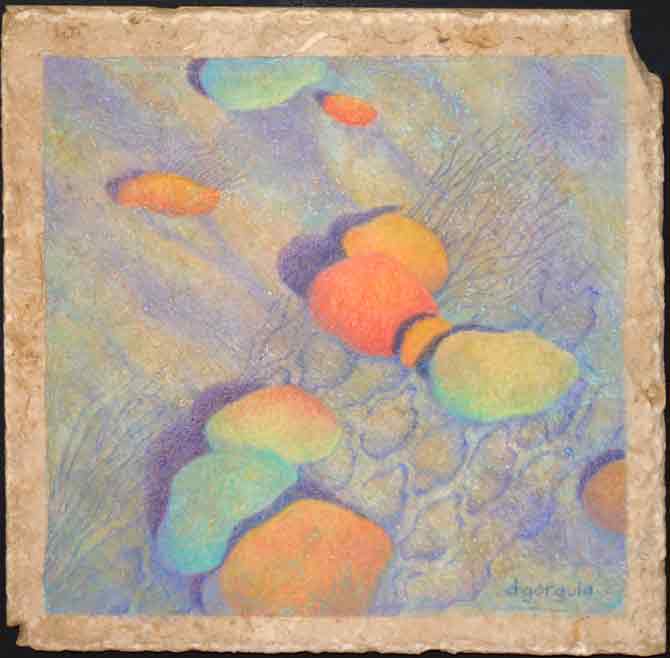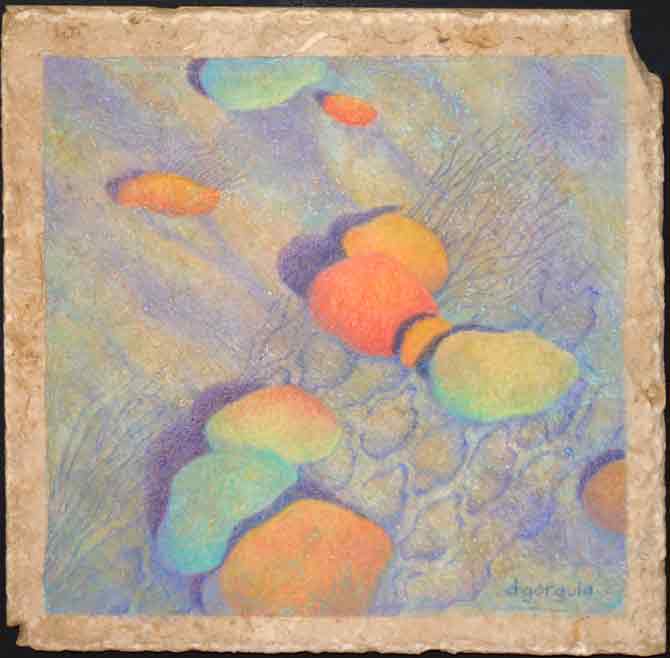 " Beyond an Ordinary Day"
On a normal day, the beach is brown and tan. The rocks are usually hues of brown, black, gray, ochre, red, or green. When they are wet though, the colors come alive. This is how I feel when I am at the beach and how I remember my last visit there !
" Surf Dog"
What could be more fun than being in the surf with all of your friends? This was one of 8 or 9 canines romping around at Dog Beach.
" Shell "
This shell was painted on black glazed porcelain tile. The layers of colored pencil and the glow of the gold highlighted the treasure we find below the surface.